The new website is now live!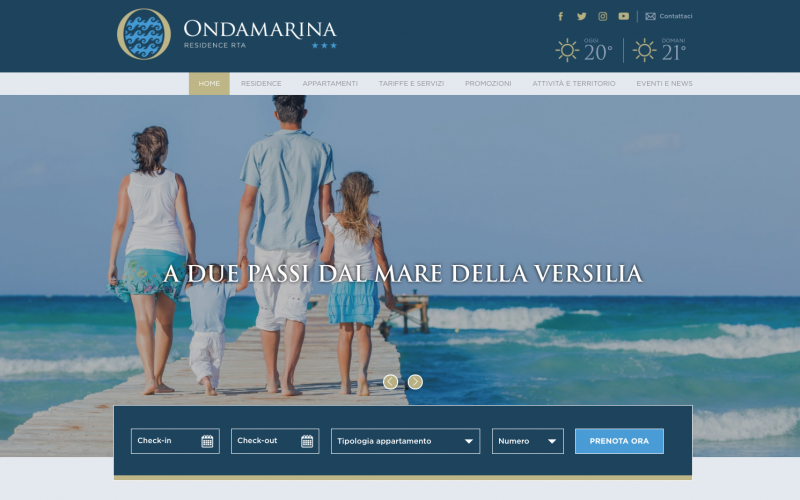 We are pleased to announce that the Residence Onda Marina's new website is finally live, with brand new content and a new online booking system.
Please report any issues to the following e-mail address info@ondamarinarta.it which you can also use to get in touch with our staff for reservations or other matters relating to the residence.
We hope you enjoy www.ondamarinarta.it!